Adarsh Microtech - Automatic Safe Load Indicators
Welcome to Adarsh Microtech – where innovation intertwines seamlessly with safety. Ever since our inception in 2005, we have spearheaded the creation of advanced solutions for crane safety. As a distinguished manufacturer, supplier, and trader, we specialize in crafting state-of-the-art devices like Digital Safe Load Crane Indicators, Crane Load Indicators, Boom Length Sensors, Tensiometers, Limit Switches, Hydraulic Cut-Off Walls, Cable Drums, Load Cells, and an array of other safety-focused equipment. With our unwavering commitment to excellence, we proudly stand as the paramount crane safe load indicator manufacturer in India.
Our journey has been nothing short of remarkable. From the moment we set foot in this industry, our mission has been to redefine safety standards. In India, our digital safe load crane indicators have not only achieved this goal but have also elevated the operational landscape of cranes altogether. We thrive on precision and reliability, ensuring that our products deliver peak performance even under the most challenging circumstances. Each creation that leaves our facility is a testament to the dedication we pour into maintaining top-notch quality and fostering innovation.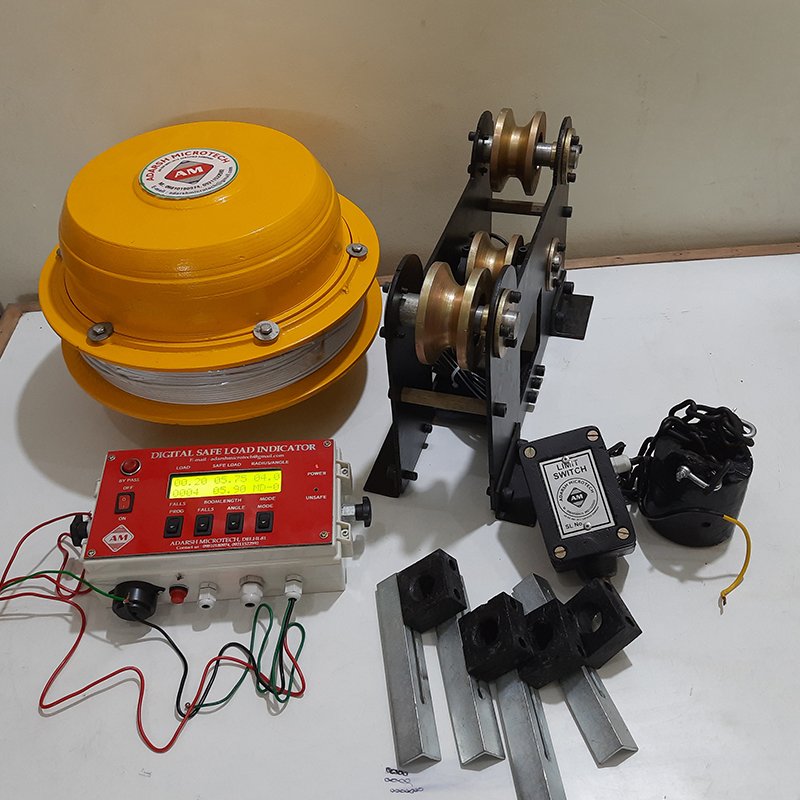 Customized Services are offered by our company with the help of quality conscious professionals. These are tested against industry standards of the highest level. We use the most advanced technology in producing these commodities and offer the best results by way of optimum quality merchandise. These are made complete with enhanced performance and effective functionality
Equipped with the best and the most recent instruments of manufacturing, our infrastructure is also comprised of improved packaging and distribution systems. We as a firm seek to provide the best products and services at every stage. We are able to achieve this with the help of dedicated professionals and state of the art machinery.
Adarsh Microtech is more than a company – we're a promise. A promise to revolutionize crane safety, a promise to innovate fearlessly, and a promise to safeguard lives and equipment. We invite you to explore our range of groundbreaking products, witness the embodiment of precision and quality, and join us in shaping a safer, more efficient tomorrow.