An automatic load indicator is one of the best and the most delicate devices installed on mobile and portal cranes. They help to alert the operator if in case the lift is exceeding the safe operating range. This load indicator is installed on different types of machines to alert the person operating the device that the lift limit is exceeding. This is one of the most helpful products that can play an essential role at the different construction sites.
It is automatic and is based on new-age technology. It has sensors to detect the movement of the circuit and the gauge. This mechanism and arrangement help in the identification of load. It first tries to indicate the weight of the load, and after that, it finally arranges for the production of an alarm which tries to stop the moment of the lift there and then.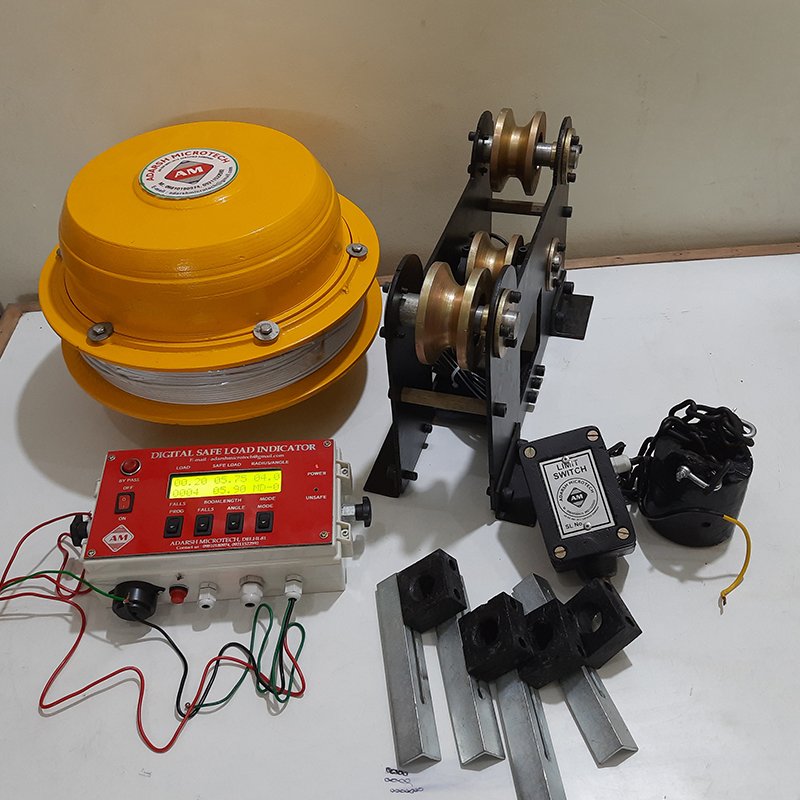 Customized Services are offered by our company with the help of quality conscious professionals. These are tested against industry standards of the highest level. We use the most advanced technology in producing these commodities and offer the best results by way of optimum quality merchandise. These are made complete with enhanced performance and effective functionality
Equipped with the best and the most recent instruments of manufacturing, our infrastructure is also comprised of improved packaging and distribution systems. We as a firm seek to provide the best products and services at every stage. We are able to achieve this with the help of dedicated professionals and state of the art machinery.